Better Branch Management
BOSS lets you monitor and manage your branches in real time and makes scaling your operations simpler.
It provides micro and macro views of branch performance, uncovers hidden expansion opportunities and helps you allocate resources more efficiently.
Instantly, you can get granular data and zoom out to see branch performance against territory and market size.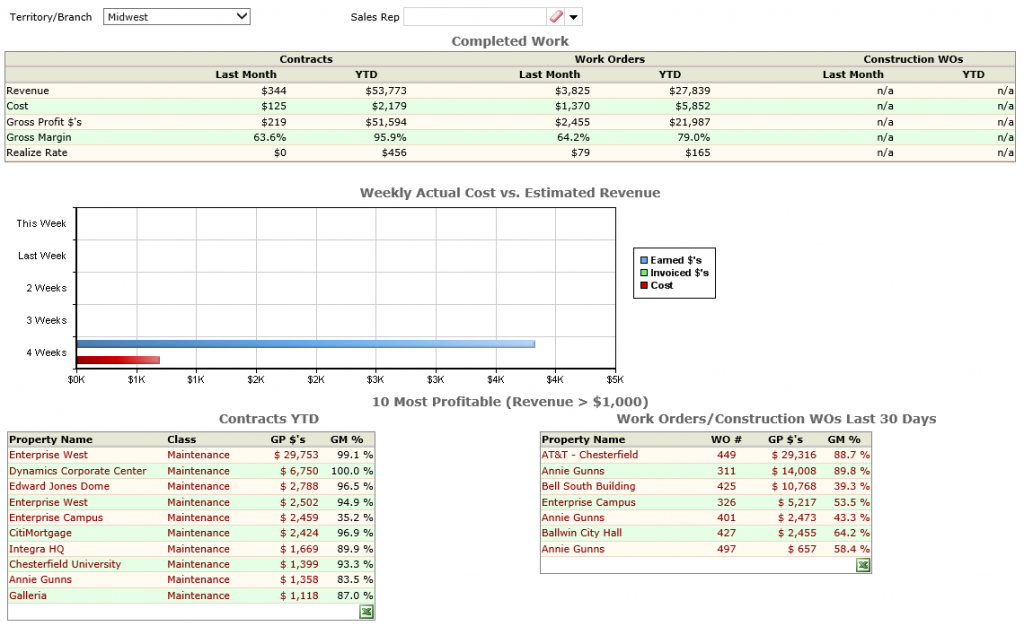 Powerful Visual Management
BOSS makes interpreting and understanding your company's operations easier with rich visual information. Your employees, managers and executives benefit from at-a-glance feedback and an intuitive interface that makes working with the system fast, easy and user-friendly.
Snapshot views lets you quickly compare information and detect problems early.
Interactivity lets you drill down to analyze the numbers behind the charts.
Pivot Reports for Ultimate Customization
The Pivot Reports in BOSS are one of the most applauded features.  Zoom in and out, reorganize, sort, summarize--all with an intuitive drag and drop interface.  Get the data you need to see, in the way you need to see it.