Make More Sales

BOSS improves your sales performance by providing your sales reps with an intuitive CRM system that helps manage their pipeline.
Each step of your sales process is clearly documented, searchable and actionable.
The Sales dashboard provides your sales reps with instant performance snapshots that keep them motivated and moving toward their sales goal.
Mobile
With BOSS Mobile Account Manager you can harness the power of BOSS in the field:
The features include:
Audit crew performance in the field by assigning scores for specific tasks (duties)
Document issues and opportunities
Attach documents (i.e. photos) to new issues and opportunities
Call or send e-mails to contacts via their mobile devices
Register new sales opportunities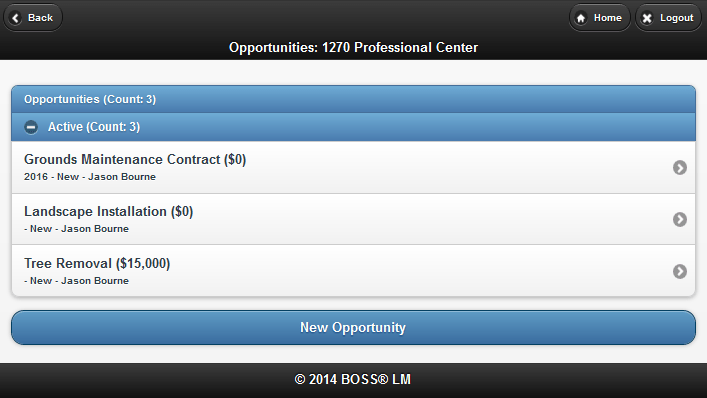 Optimize Customer Service
Loyal customers are created with great service. BOSS provides you with the information that you need to exceed their expectations.
Solve problems quickly with integrated issue tracking and schedule follow-ups with ease. BOSS ensures that everyone who interacts with the customer is always up to date on their status.